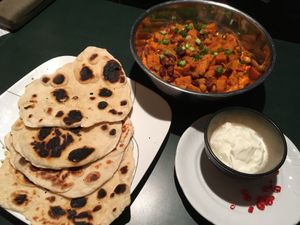 Hi everyone. I hope you're doing okay, wherever you are. I'm okay. Cozy at home, enjoying time in the kitchen, and reading, and yoga/stretching, and thinking, and having videoconferences for seemingly everything. I try to get out for a short walk every day for fresh air as well. 
With many of us doing the right thing and staying home and away from others, some of my artist friends are struggling, having had to cancel shows/tours, and wondering when they might be able to get back to work, and what that will even look like when it happens. 
Despite it all, many people are performing online shows, still trying to practice their craft for appreciative audiences. Sometimes that can generate some revenue, but I imagine it's mostly just because performing is what they know, and where they shine, and they just want some semblance of normal while things change so drastically so rapidly around us. 
Some people have asked me if I can do a Facebook Live performance. By "some people", I mean 2 people, but I'm not famous, so that was enough to make me think about it. I've never done a Facebook Live thing, and I have no idea how it's going to go, but it might be nice to connect with some of you virtually that I haven't seen in a long time (or ever), so I'm going to give it a try. 
Tomorrow night, 20h30 ET (8:30PM Eastern Time), so about 25 hours from now, on my Facebook page. That means maybe some early rising family in India can tune in, along with some super night owl friends in Europe and the UK. And if you don't tune in, maybe Facebook Live keeps the videos on my page so people can watch them later. Haha. Sometimes I read what I write and it's a wonder that I even know how to turn on my computer. 
So maybe I'll "see" you then, and we can have tea and cookies and you can wear your pajamas. As a professional, I will not wear my pajamas, although one can hardly tell the difference with most of my clothes. 
Until then (and after then), be careful, be safe, be healthy, be happy, be kind, and be physically distant but socially connected.
Lots of love to all of you, mes amis.